In the first three segments of our podcast interview with TBT Head coach Joe Chapman, we discussed how Joe first impressed Tom Crean while playing as a Soph in a Chicago high school…and then Joe took us on a tour of MU's 2002-03 run to the Final Four. In segment 4, after Marquette beat UK in the Humphrey Dome…they played Kansas in what turned out to be the nightmare down in New Orleans….
Pip and Dodds Podcast: Segment 4
Kansas blows out MU…Joe said the Jayhawks represented the hardest match up for MU…they played at a rapid speed…their secondary offense was unreal….they started fast and never looked back. They played like we did vs Kentucky the week before.
Travis Diener was at 75% with a shin injury…he had carried MU two weeks before in Indy…Chapman said. "It takes a lot of health and good fortune to win…sometimes it just does not align for you."
In his professional career…Chapman played in 18 countries in 11 yrs…South America….Europe….Asia…England…."my twin boys born in Japan. Learned about the cultures of other countries. "
"Only Travis Diener and Michael Jordan can retire for 3 yrs. and go back and play.
Pip and Dodds Podcast: Segment 5
The Success of the MU team in the TBT Tournament. …the culture of toughness and teamwork from the Tom Crean, Buzz Williams and Wojo Eras… that you guys brought….how did you become the coach? I played for the first 2 yrs…we made it to Elite 8…Wesley Matthews coached us….then Travis Diener coached us….then I retired. The guys knew that I did a lot of coaching at the Shooting Academy so they asked Joe to coach. "We are getting better every yr…we are not the tallest…but we play super hard…the morale…we don't want to let each other down…"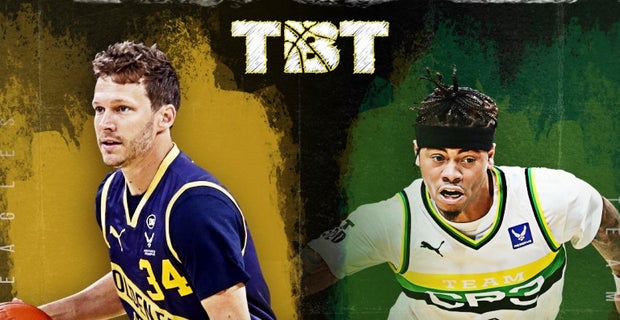 Last yr….lost a close game in the finals….where hot shooting Maurice Acker suffered a hip injury and Jerel McNeal….and Maurice Acker…mismatch. It was such a great game and atmosphere….Maurice did something to his hip and had to come out. We had some mistakes at the end of the game….guys were excited to be there. Hopefully we can get back there this yr..
The Joe Chapman shooting camps….Shooting camp…when I was going to retire…2015-16…I worked Marquette Camps 13 yrs in a row….I was forming in my mind…being an entrepreneur….started working out girls in Summer….first client was Chloe Marotta….then had 35 clients by the end of the yr… Retired…started academy. Kudos to Chloe Marotta…big passion for girls basketball…over 1,500 girls in the academy…shooters….Novak…Diener…skills and drills…in person and virtually during the pandemic…keep kids active….one of the biggest in the state and biggest in Midwest…
Chloe now teaching 4th and 5th graders.. 7days a week…rehab….I was in her face…
Chapmanbasketball.com Camps…clinics…AAU…Wojo…his kids…register for virtual workouts…
AAU…3rd grade to 12th grade…
Joe Chapman…talking about the times we live in….Covid 19 and the protests…Joe tries to put today's events into perspective…how it impacts Joe Chapman as a father trying to lead his family the right way.
==============================
MU's TBT team won on Friday…beating Brotherly Love 83-75….. and are now in the Semi finals…Here are the highlights…